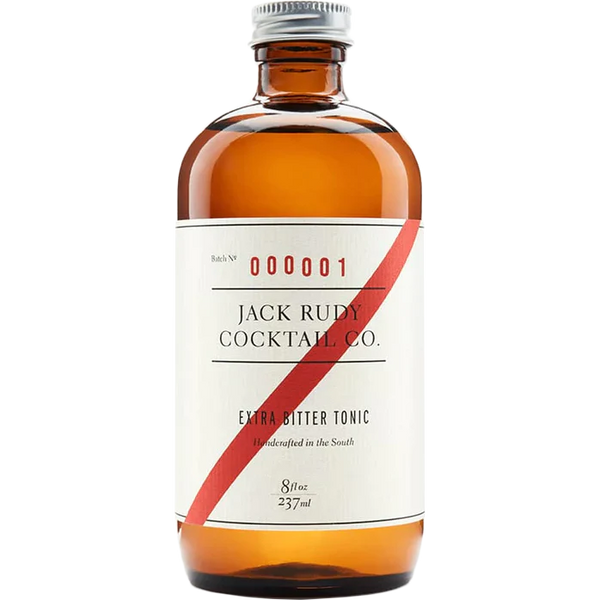 JACK RUDY COCKTAIL CO Extra Bitter Tonic Syrup 8 oz
Small Batch Tonic
Jack Rudy Cocktail Co. has become known as one of the world's leading purveyors of tonic.
They've managed to create the closest possible thing to a perfect Gin and Tonic.
Jack Rudy Cocktail Co. Small Batch Tonic is essentially a quinine concentrate. It's designed to pair with your favorite Gin or Vodka, and is then stretched with soda water to make a bright, light, refreshing highball.
With a backbone of quinine, culled from the Cinchona Tree, they've added a delicate mix of botanicals, and then sweetened it with real cane sugar; the final product is a complex mixture that introduces a fine bitterness to any cocktail, and a great pairing with the botanicals of the finest gins in the world.
About Jack Rudy Cocktail
Jack Rudy Cocktail Co. is a family run company based in Charleston, SC and Lexington, KY.
Their goal is to take long forgotten staples of the American bar and reinvent them, in an effort to drink like our great-grandparents might once have.
Their products are crafted in the United States in small batches, and distributed carefully across the world to finer bottle shops, bars, restaurants and general fans of a delicious drink.
---