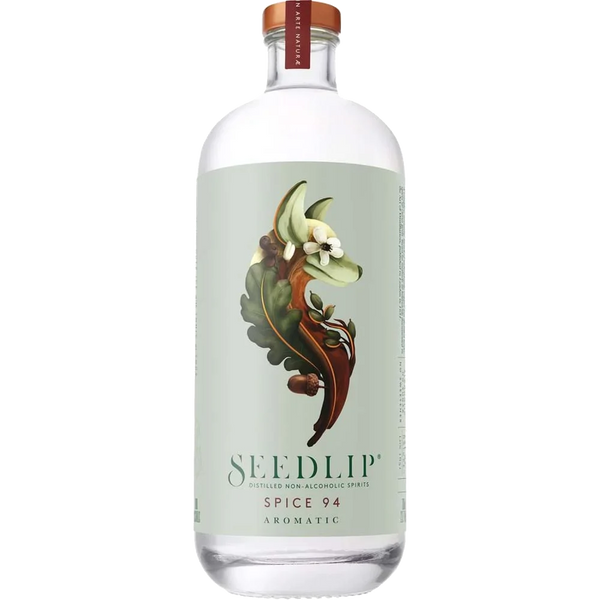 SEEDLIP Spice 94 Non Alcoholic Distilled Spirit 700 ml
Want the party and the flavor, without the hangover? Seedlip is on a mission to change the way the world drinks with the highest quality non-alcoholic options based on their bespoke, six-week maceration, distillation, filtration, and blending process–for which each individual botanical ingredient is distilled separately, before blending. This process results in a liquid that is completely free of alcohol and sugar.
Whether you are completely alcohol-free or just expanding your beverage palette, Seedlip is a sophisticated, flavorful option that is sure to please. Each 23.7 fl oz / 700 ml bottle makes 12-14 cocktails. 
Spice 94
A warm, aromatic blend of Allspice & Cardamom with fresh citrus top notes to balance the long bitter finish.
Ingredients: Water, 15% Natural Botanical Distillates and Extracts (Allspice, Oak, Green Cardamom, Cascarilla, Grapefruit, Lemon), Potassium Sorbate, Citric Acid.
---