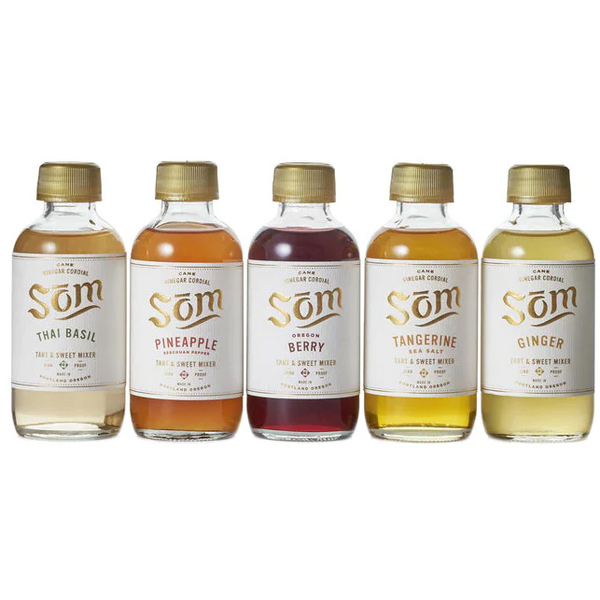 SOM Gift Set: Basil, Pineapple, Berry, Tangerine, Ginger 500 ml
Som was created by James Beard Award-winning chef Andy Ricker of Portland, Oregon, in a quest to enhance his highly acclaimed bar program, believing bold and complex flavors should be experienced through both food and drink.
First introduced as Pok Pok Som in 2012, Som relaunched in 2019 with elevated new packaging and expressions. Som now celebrates the intersection of discerning craft cocktail enthusiasts and alcohol free beverages.
Try the Som signature Som & Soda - one part Som to four parts soda water. It's fresh and sophisticated, ideal for any setting that calls for a non-alcoholic beverage with complexity and bite. Som can also be combined in spirit-based drinks to create adventurous, fresh and flavorful cocktails. 
The Som Gift Set features 4 oz bottles and makes a wonderful gift for the cocktail or zero-proof drink enthusiast in your life.
---