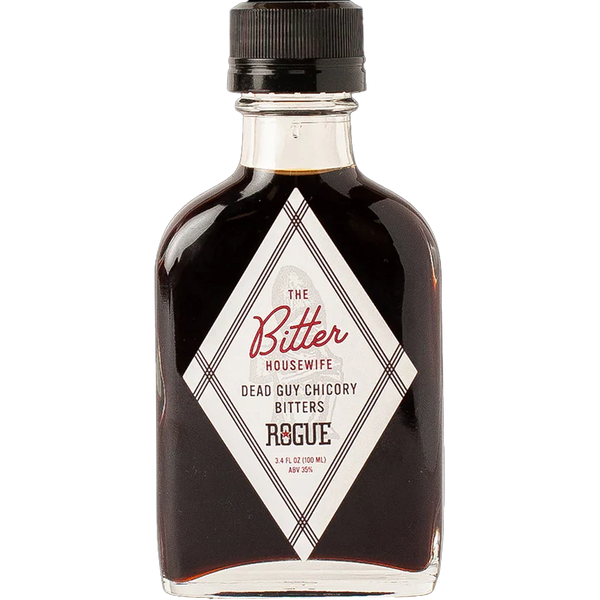 BITTER HOUSEWIFE Dead Guy Chicory Bitters 3.4 oz
After Managing a bar in San Francisco and experimenting with fresh fruits, infusions, and ingredients not often found behind a bar, Genevieve Brazelton created The Bitter Housewife for herself and her whiskey-drinking friends who enjoy great taste, real ingredients, and fun. Each flavor is made with all real ingredients, never extracts or flavorings, to make your cocktails better. 
Dead Guy Chicory
This collaboration with Rogue Distillery is all about dark, bitter flavors and a carefully crafted product that really shows off each ingredient's strengths. Building on the chocolate and coffee notes of Rogue's Dead Guy Whiskey (used as the base), these rich, layered bitters feature roasted chicory and cocoa nibs for a truly indulgent addition to any whiskey-based cocktail.
Try it in: Chocolate Manhattan