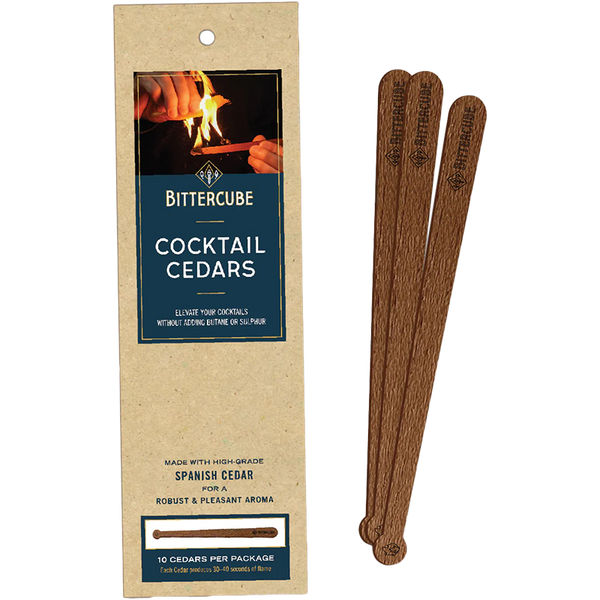 BITTERCUBE Bittercube Cocktail Cedars (Pack of 10)
Transform cocktails with this unique product. Flamed citrus peels and other flamed garnishes are not only interesting to see, they play a role in the flavor and aroma of a cocktail. Unfortunately, the butane smell from lighters and sulfur from matches ruins all but the aesthetic of this technique, and many cocktail craftspeople have abandoned the flamed garnish.
Bittercube Cocktail Cedars are made from the highest grade Spanish cedar and contain very little oil or resin. Each cedar produces 20-30 seconds of flame Beyond flamed citrus oil, use a cocktail cedar to smoke a glass, or as unique garnish. You can even use the charred cedar nubs to infuse spirits.
Sold in packages of 10 Cedars.