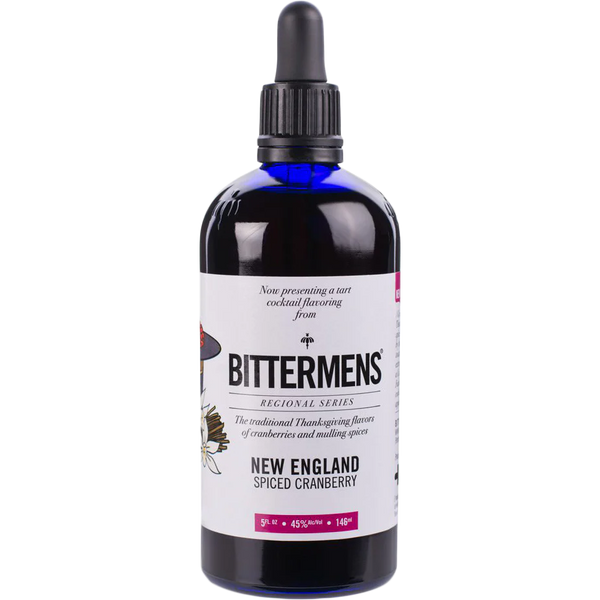 BITTERMENS Cranberry Bitters 5 oz
While living in San Francisco in early 2007, Avery and Janet Glasser used high proof spirit and a variety of herbs, peels and spices to create an extract of a traditional Mexican cooking sauce. This extract became the prototype recipe for the Xocolatl Mole Bitters. Bittermens now offers a full line of flavorful bitters that will add a dash of creativity to your cocktails and concoctions. 5 oz Bottles with dropper style top.
New England Spiced Cranberry
Bittermens originally made just one batch for a Brooklyn bar as a bespoke formulation, but when the word spread, other bartenders immediately took interest in the flavor. So, in 2011 they decided to put it into circulation through the experimental series as the Spiced Cranberry Cream Citrate. For the launch of their Regional Series, Bittermens reformulated the citrate – exchanging the citric acid for malic acid… substituting citrus notes for nice green apple tartness. By the way, it works particularly well with cognac and bourbon and teams up nicely with Xocolatl Mole Bitters, as well as other aromatic bitters.
Allergen Statement: Contains Quinine