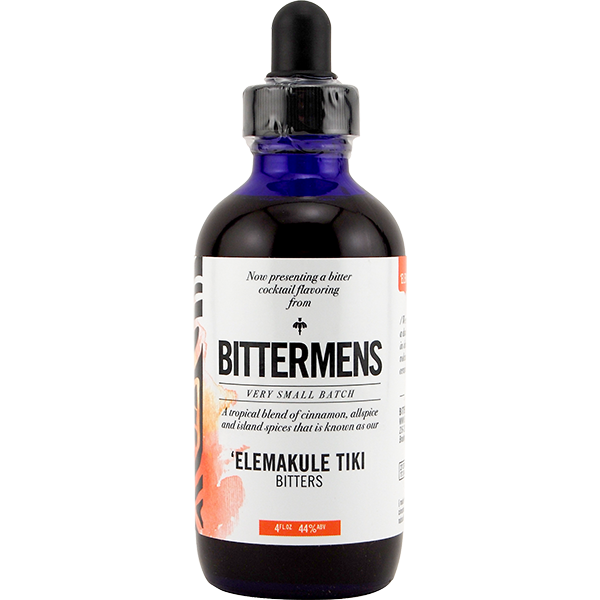 BITTERMENS Elamakule Tiki Bitters 5 oz
While living in San Francisco in early 2007, Avery and Janet Glasser used high proof spirit and a variety of herbs, peels and spices to create an extract of a traditional Mexican cooking sauce. This extract became the prototype recipe for the Xocolatl Mole Bitters. Bittermens now offers a full line of flavorful bitters that will add a dash of creativity to your cocktails and concoctions. 5 oz Bottles with dropper style top.
'Elemakule Tiki
A taste of the islands. This formulation takes into account the contributions from both the Eastern (Polynesia) and Western (Caribbean) schools of tropical cocktails. Primary Flavors: Cinnamon and Allspice with a strong cast of supporting spice flavors.