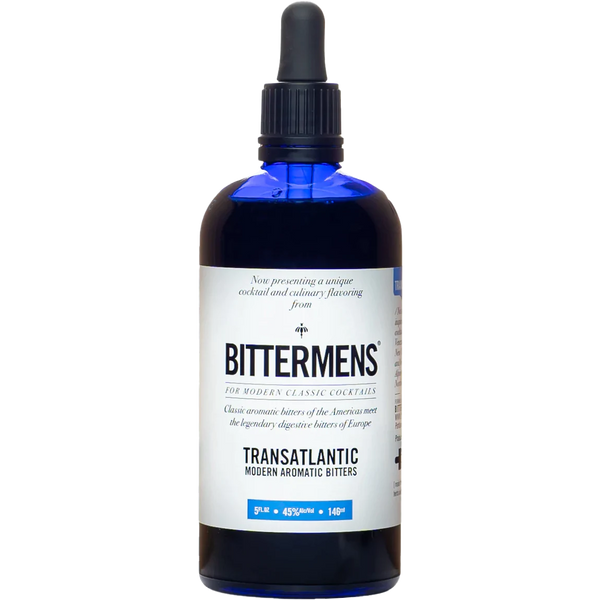 BITTERMENS Transatlantic Bitters 5 oz
While living in San Francisco in early 2007, Avery and Janet Glasser used high proof spirit and a variety of herbs, peels and spices to create an extract of a traditional Mexican cooking sauce. This extract became the prototype recipe for the Xocolatl Mole Bitters. Bittermens now offers a full line of flavorful bitters that will add a dash of creativity to your cocktails and concoctions. 5 oz Bottles with dropper style top.
Transatlantic Modern Aromatic
Extremely complex, but not in a confusing way. It's a little sweet, nicely bitter and surprisingly fruity. From the most classic Aromatic bitters of Venezuela and Trinidad, Bittermens created a base that includes gentian, clove, allspice and cinnamon. They then added angelica and anise seed from New Orleans style bitters, a touch of aloe and chicory from the iconic Italian Fernet, chamomile and dandelion from the Alpine Amaro tradition, and cherry bark and licorice from the tradition of German digestives. In total, sixteen botanicals make up this unique aromatic offering.