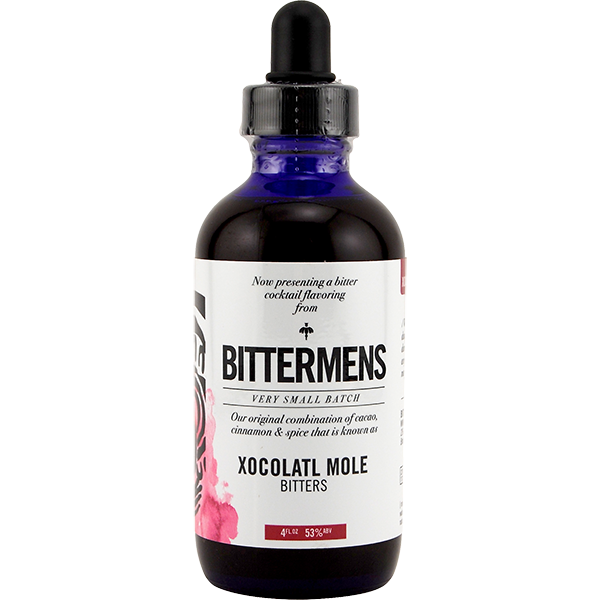 BITTERMENS Xocolatl Mole Bitters 5 oz
While living in San Francisco in early 2007, Avery and Janet Glasser used high proof spirit and a variety of herbs, peels and spices to create an extract of a traditional Mexican cooking sauce. This extract became the prototype recipe for the Xocolatl Mole Bitters. Bittermens now offers a full line of flavorful bitters that will add a dash of creativity to your cocktails and concoctions. 5 oz Bottles with dropper style top.
Xocolatl Mole
A heady blend of cacao, cinnamon & spice inspired by the classic Mole sauces of Mexico, this bitter was originally designed to pair with aged tequila, but it works beautifully with aged rum, bourbon and rye as well. Add a dash to libations made with dark rum, aged tequila and any other dark spirits you may encounter.