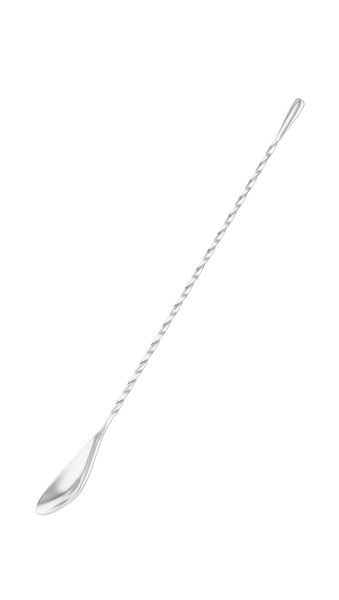 COCKTAILIER 12" Bar Spoon - Left Handed - Steel
Unlock your mixology potential with our Left-Handed Bar Spoon - the perfect tool for left-handed bartenders! Crafted with precision and designed for comfort, this spoon is tailored to enhance your cocktail creations. Its ergonomic grip and carefully balanced weight ensure effortless stirring and layering, allowing you to showcase your skills behind the bar. Whether you're a professional bartender or a passionate home mixologist, our Left-Handed Bar Spoon is a must-have accessory for perfecting your drinks. Elevate your cocktail game today!
Left Handed Design: We designed this bar spoon for lefties who stir counter clockwise! The traditional right-handed spoon pushes your hand down the shaft of the spoon causing discomfort and constant readjustment. The opposite twist of our spoon feels great in your (left) hand. You won't want to go back to any regular old bar spoon.


Teardrop End: Makes it easy to maintain balance and to stir

 

lots of ice


Long Handle: 12" handle is standard length for making great cocktails.


Steel Surface: Made of food grade stainless steal, easy to clean and rust-proof


Multiple Uses: Good for stirring drinks in a

 

mixing glass and in tall glasses for highballs and more!