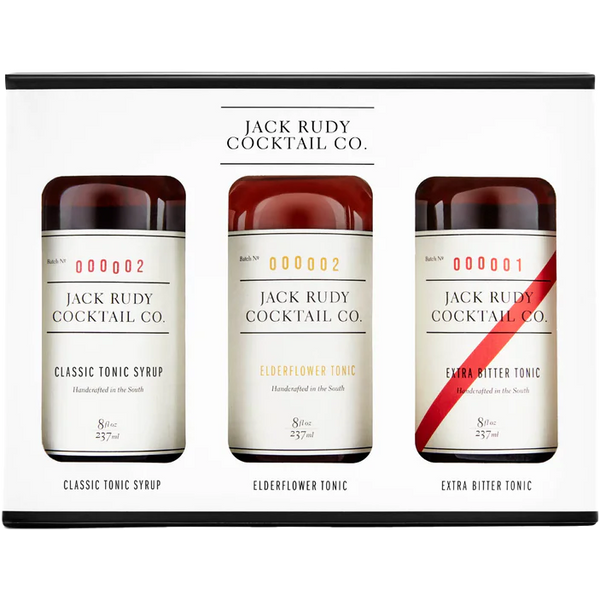 JACK RUDY COCKTAIL CO Gift Set - Tonic Trio
Jack Rudy Cocktail Co. has become known as one of the world's leading purveyors of tonic, and their most popular gift set includes three rich and varied expressions of the classic mixer. The Tonic Trio combines Classic Tonic with Elderflower Tonic - a floral and bright riff - and their newest expression, Extra Bitter Tonic, which was developed for the UK market as a richer, more bitter mixer.
While the Classic Tonic Syrup is versatile in countless applications, the Elderflower Tonic pairs beautifully with Tequila and dark spirits, and the Extra Bitter Tonic makes for a perfect Gin & Tonic when paired with classic, Juniper-forward gins.
Package contains 3 - 8 ounce bottles