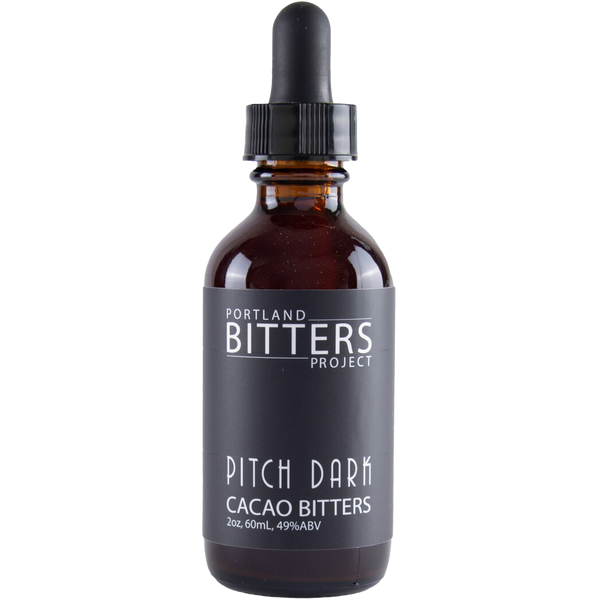 PORTLAND BITTERS PROJECT Cacao Bitters 2 oz
Pairs well with both dark and light spirits, to make your beverages delicious and just a little more mysterious. Deep, dark chocolate flavor enhanced with vanilla and a signature blend of bittering agents.
Try them in this easy recipe:

Honors White Russian

1 oz vodka
1 oz coffee liqueur
1 tsp simple syrup - optional (use this if you like sweeter drinks, or if your liqueur is on the drier side)
4 oz oat, almond or coconut milk
8-12 drops PBP Cacao Bitters
Shake first four ingredients over ice, strain into a double rocks glass over a big cube, finish with bitters. Sit on the porch and breathe in the good life.

Comes to you in a reusable two-ounce amber dropper bottle.

Ingredients: Water, alcohol, raw sugar, cacao, spices, natural flavorings from whole botanicals.