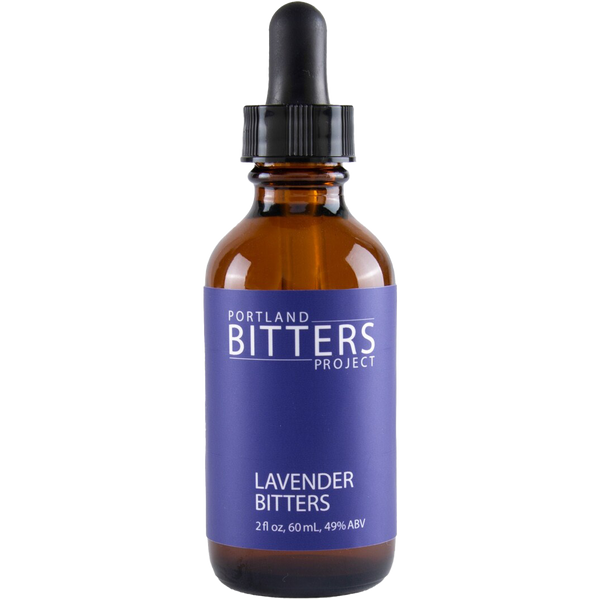 PORTLAND BITTERS PROJECT Lavender Bitters 2 oz
Do you love beauty? Take these Lavender Bitters, add them to anything you're about to drink, and see what happens. The lovely purple herb + gin botanicals make this one you'll want on hand for Aviation Cocktails, Gimlets, sparkling wine and more!
Also drink them in this little number:

Lavender Collins

2 oz gin
¾ oz fresh lemon juice
½ oz simple syrup
Seltzer (4-5 oz)
7-10 drops PBP Lavender Bitters
Build in the glass: combine the gin, lemon juice and syrup in an ice-filled glass and stir. Top off with seltzer water and finish with bitters. Go back to reading or writing the great American novel.

Comes to you in a reusable two-ounce amber dropper bottle.
Ingredients: Water, alcohol, raw sugar, lavender, spices, natural flavorings from whole botanicals.