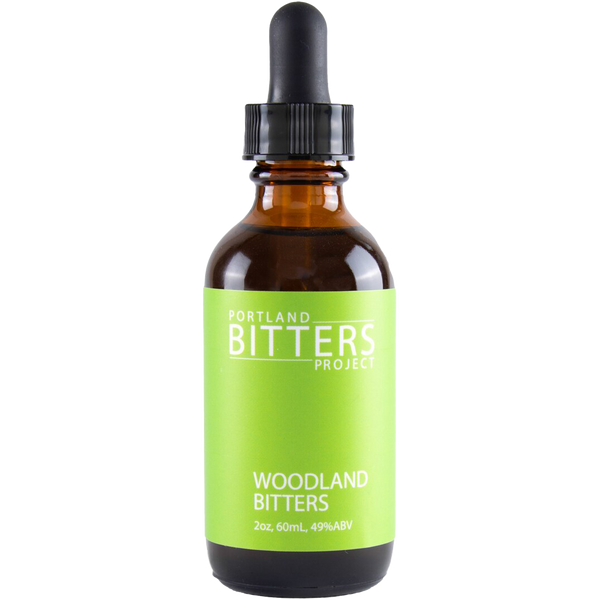 PORTLAND BITTERS PROJECT Woodland Bitters 2 oz
Woodland Bitters with Oregon's State Tree - Douglas Fir - plus a bit of peppermint and a touch of vanilla for a flavor that's at once bright and woodsy. Really great with gin, bitter chocolate vodka or soda water! Bring home the essence of the Northwest. Just like our other bitters, we use only organic cane spirits and raw sugar for clean, pure flavor.
Taste them in this simple recipe:

(Fancy) Old Fashioned

2 oz rye whiskey
(1 tsp absinthe)
1 tsp simple syrup
3" strip orange peel
7-12 drops PBP Woodland Bitters
If you're going Fancy, rinse serving glass with absinthe. Stir rye and simple over ice, strain into prepared glass. Twist orange peel over drink, run along rim and drop in glass. Finish with bitters and retire to the drawing room.

Comes to you in a reusable two-ounce amber dropper bottle.

Ingredients: Water, alcohol, raw sugar, Douglas fir, spices, natural flavorings from whole botanicals.