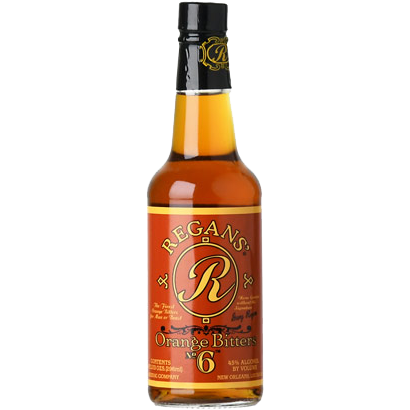 REGANS No. 6 Orange Bitters 10 oz
After finding no orange bitters that suited his demanding palate, bartender Gary "Gaz" Regan decided to make his own. Partnering with The Sazerac Company, after much trial and error Regans' Orange Bitters No. 6 was born.
Along with orange zest, these bitters have cardamom, cinchona, caraway, coriander, gentian, quassia, and other herbs and spices. From Manhattans to Sazeracs, and dry Martinis, elevate your cocktails with a few dashes.


Ingredients: Water, Alcohol*, Bitter ORange Extract, Herbs, & Caramel
L x W x H: 2.5" x 2.5" x 8.25"
Wt: 1 lb 3 oz
*Bitters are not considered alcoholic beverages.