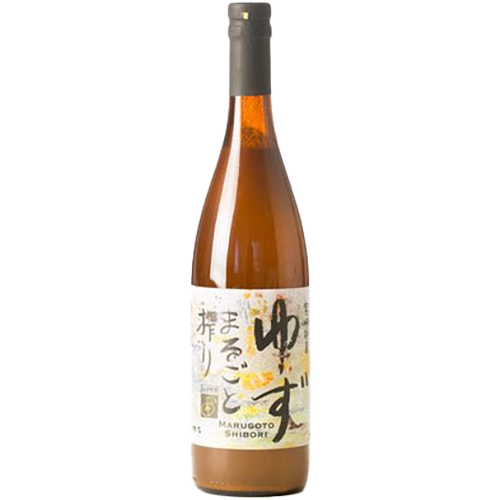 YAKAMI ORCHARD Yuzu Juice Marugoto Shibori (First Press) 750 ml
The Yuzu flavor is tart, closely resembling that of the grapefruit, with overtones of Tangerine and Meyer Lemon with subtle hints of Pine.
Desired by the worlds finest chefs and mixologists, Yakami Orchards Yuzu Juice, Marugoto Shibori (In Its Natural State) is a first press using the whole fruit, capturing the intense floral aroma and tart flavor qualities of ripe Yuzu Fruit. Yakami Orchards Yuzu Juice is a vibrant ingredient perfect for superb Cocktails and Non-Alcoholic Drinks, Vinaigrettes, Sashimi, Ceviche, Sauces, Vegetables and Desert or whenever a splash of Yuzu Citron will create the complexity of flavor you desire in whatever creation demands the best.
Origin: Miyazaki, Japan