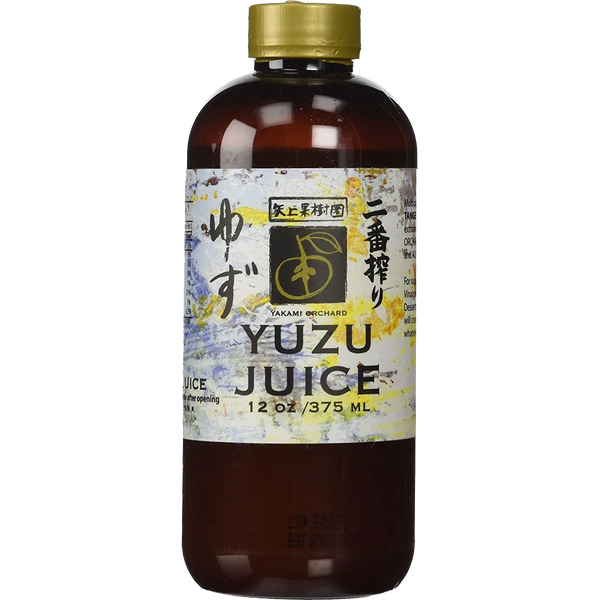 YAKAMI ORCHARD Yuzu Juice Niban Shibori (Second Press) 375 ml
Ideal for the bartender and home chef who want interesting ingredients, Yakami Orchard's Yuzu Juice (Niban Shibori, or the second pressing of the fruit), is a vibrant ingredient perfect for superb cocktails and non-alcoholic drinks. With a taste that is a sharp hybrid of lime, lemon and grapefruit, it is sure to add intrigue and complexity to any drink.
Cocktails aside, yuzu juice can be used in Vinaigrettes, Sashimi, Ceviche, Sauces, Vegetables and Desert or whenever a splash of yuzu juice will create the complexity of flavor you desire in whatever creation demands the best.
Made in Japan
12 oz / 375 ml