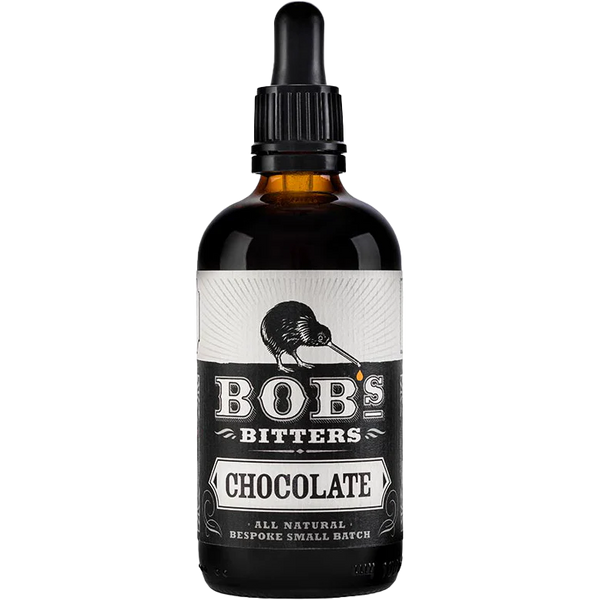 BOBS BITTERS Chocolate Bitters 100 ml
Bob's Bitters is a truly artisanal product. Bob hand-makes, bottles, labels and distributes his bitters all from his bespoke unit in Essex.
From grapefruit to chocolate, ginger to peppermint, Bob uses the finest ingredients steeped in alcohol, to create a collection of small-batch bitters that embody the purest flavor profiles.

Bob's Bitters are made by steeping the specific-flavor ingredients (cardamom, ginger, chocolate) in locally sourced alcohol. This process takes around five weeks for the single-ingredient bitters and up to six months for Abbotts Bitters, which are matured in American White Oak charred barrels during this period.
Bob's charming vintage-style pipette bottles deliver a perfect dosage every time.
Chocolate
A complex flavor profile with strong cacao aromas, hints of mocha and malt and a dark chocolate palate with espresso notes and a barky, bitter finish.